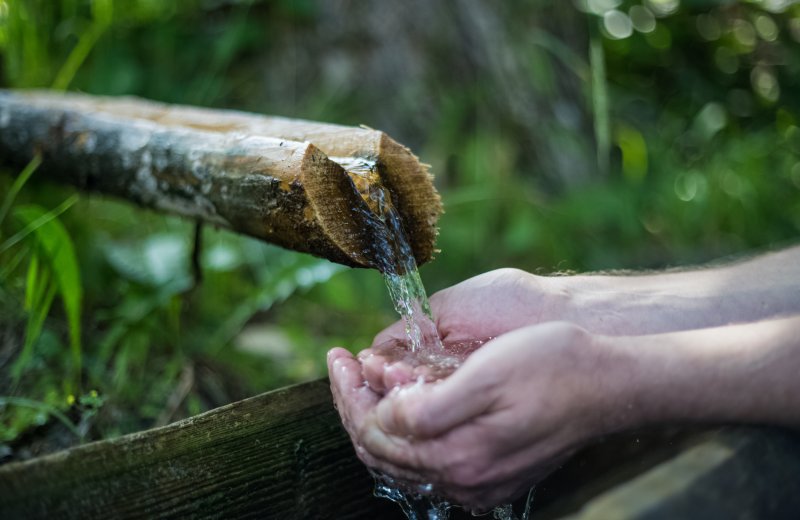 Unsuccessful
Paraguay – Clean Drinking Water
Description: 
Make a difference, Put a Sign – Clean Drinking Water for Paraguay and Better Quality of Life for People in Rural Areas 
To enable many people in Paraguay to lead a better life sustainably with vital clean drinking water and education. In the further course, multi-generational living and single-family houses are planned with common, natural life – cultivation of healthy own vegetables, natural fruit and, furthermore, processing of own food and sale. – AND set an important accent as a showcase and example project, with the prospect of many more similar projects here in Paraguay or worldwide.
Challenge: 
Many people in Paraguay suffer from poor water supplies and poor schooling. Adult education – how to achieve a better, more comfortable life – is particularly important for us. Happy, confident adults make happy children, makes happy families, and makes happy people. Especially in the rural areas, this possibility is missing. At the same time, with this project we are giving the rural population work and recognition.
Our Work: 
Acquire property, consolidate access road, fence property, power supply, well, water tank, additionally a pond for "water protection", trees and bushes for better fencing AND better water quality and water protection, building for adult education with space for theory and space for processing and sales of our own products in the further course of the project.
Summary: 
With this start-up project we want to set an example. Improve the quality of life in this region through the best water quality and sufficient water in connection with adult education and support for people through work. Further projects of this kind are planned in the future. As soon as this 1st project is going well.
Motivation:
Improvement of the quality of life in rural areas in Paraguay
Goals:
Making a difference to the people we reach in this area.
Milestones:
We are currently in the planning stage. Purchase of land, access and well drilling as quickly as possible. Then the further expansion stages
Organisation / Team:
On site: Brigitte Theresia Ulreich and Lucio Gonzales.
Budget:
Project scope amounts between 300.000 Euro and 400.000 Euro
Opportunities-Threats:
People with enough clean water are healthier. Continuing education for adults – how do I achieve a better more comfortable life – especially at heart. Happy, confident adults make happy children, makes happy families, and makes happy people.
Any donation you kindly give will go to support these, or similar projects, and enable the Water for Generations Work of the Global Water Forum EGWF.
JP
Johannes Pfaffenhuemer
€50.00